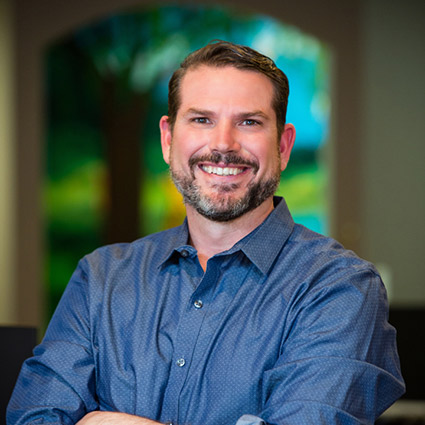 Meet Dr. Mark Roerick
Taking a Leap of Faith
Knowing he wanted to enter the medical field, Dr. Mark was planning on becoming an optometrist. During his first year of pre-med classes, corrective eye surgery became popular, and he decided to look for other possibilities, including podiatry and chiropractic. He grew up on a farm in North Dakota, and his dad had seen a chiropractor when Dr. Mark was a child. "Sight unseen, never having been to a chiropractor, I had what I call one of my God moments in life and enrolled in chiropractic college."
Caring for the Spine
He attended Northwestern Health Sciences University in Bloomington, Minnesota to achieve a Doctor of Chiropractic. There, he learned about the philosophy of taking care of the spine throughout life just as you go to the dentist to take care of your teeth.
Chiropractic is based on improving the integrity of the nervous system and gaining ultimate health from within.
A Family-oriented Life
Dr. Mark enjoys taking care of families. Though he and Donna, his wife who works at the practice, are now empty nesters, their children were three-sport athletes during their school years. Both grew up receiving regular chiropractic care. He gives the same excellent quality of care to each patient at Advantage Chiropractic.
In their spare time, Dr. Mark and Donna enjoy going out with friends and family, particularly at summertime events around St. Cloud. Austin attends North Dakota State University and Amanda attends St. Cloud State University.
Advantage Chiropractic is a member of our local chamber of commerce.
Dr. Mark offers complimentary consultations. Contact us today to book your time to sit down and discuss what we can do for you!

Dr. Mark Roerick | (320) 251-1080