Events at Advantage Chiropractic
It's time for a Clear Change! – Info Sessions on March 8, 2021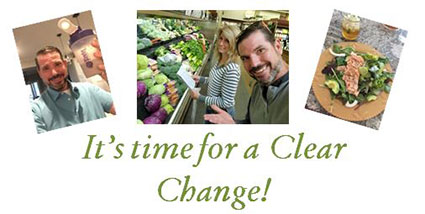 Feeling sluggish, forgetful or just blah? Ready to spring into good health? Join others as we enjoy 10 days of clean eating and metabolic clearing using the Metagenics Clear Change Program! It is not calorie restrictive; in fact you should eat LOTS from the recommended food lists, enjoy nutrient dense shakes, try all of the delicious healthy recipes and feel better about your health in 10 days.
Email: wellness@advantagechiro.net or call (320) 251-1080 to sign up!
We will offer 2 ZOOM opportunities to hear about the Clear Change Program at 12:00pm and 6:30pm on Monday March 8th. Program start date March 22nd, 2021.

Events at Advantage Chiropractic | (320) 251-1080