Another fun night at Advantage Chiropractic in St Cloud, MN and a special thanks to Rusty from ROLLGA!!! 
It was a chilly night but we still had a fun and educational meeting learning to work out our tight muscles with the foam roller…ROLLGA!!!!  This was created by a vision of individuals right here in central MN nearly four years ago.  Rollga is now sold in 54 countries and makes a huge difference in helping people HOLD their adjustments!  Stress and life cause subluxations (spinal misalignment) which can interfere with proper nerve flow and functions.  Often times people may not FEEL how these subluxations may be causing them poor health.  We do specific adjustments to help remove the nerve interference and help the body function more optimally.
When we have tight and stiff muscles, often times this can lead to re-occurrence of subluxations.  We always promote stretching in our office with our patients to hold their adjustments and the ROLLGA is just the tool to help do that!  If you would like more information about ROLLGA and what it can do for you, feel free to reach out to our office or find them on the web.  We also sell them in our office should you decide to try one out for you or a family member.  With the Holidays fast approaching, they would make a great gift too!!!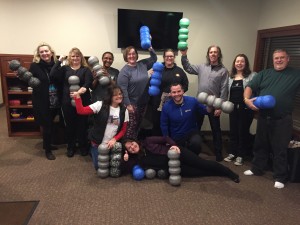 Mark D. Roerick D.C.
Advantage Chiropractic
320-251-1080
32 32nd Ave S St Cloud MN 56301