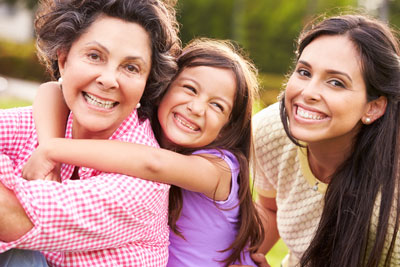 As a Doctor of Chiropractic, I have served the Saint Cloud, MN area for nearly 25 years. One of the best things about this profession is the relationships that happen over time with our patients. As we create trust and help our patients with their own specific concerns, they are often thinking of others that may be helped as well.
One of the biggest compliments we get is a referral from one of our patients. Some come into our office without hesitation in hope of finding better health or just getting out of pain. Others can be a little more skeptical or stubborn about getting help. This morning I had my first two patients that each had shared they had someone in their lives that should be seen in our office. The following is a conversation I had with Paul this morning.
"I've been trying to tell my dad that he needs to come to see you, but he's being very stubborn about coming. Says he doesn't have any cartilage left between his vertebrae and it won't do any good". Paul's dad is 79 years old and has never been to a chiropractor but Paul has had great results with care in our office and hates seeing his dad suffer with back pain.
I told Paul that I certainly can't make cartilage grow back, but oftentimes pain can be helped or eliminated by adjustments taking pressure off the nerves that create the pain, to begin with. Arthritis and disc degeneration happens over time, years to be exact. Much like brushing and flossing teeth keep you from getting tooth decay, Chiropractic and spinal exercises keep you from getting Spinal Decay.
The reality is, doing nothing will leave this poor man with continued pain and limited function with his daily activities, not a great way to enjoy his golden years! We offer hope and encouragement to those like him. We may not be able to help everyone like this, but wouldn't it make sense to find out if we can? The pain usually gets worse over time, certainly arthritis and spinal decay often do. It's always better to be proactive instead of reactive.
We offer complimentary consultations to discuss options of care in our office. If we feel we can be of help to you we will let you know. We are very proactive in our finance department as well to let you know how your insurance may support you with your care. So don't suffer from pain, find out the "why" behind your pain today, and start living your life again!